Flavor Pairings for a Delicious Easter Meal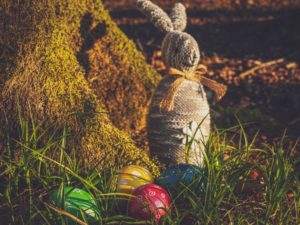 This month traditional Easter flavor pairings are top of mind. Spring brings with it fresh green grass, the start of farmers markets and of course Easter eggs and chocolate bunnies!
Here at Primo Oils we've put together several spring pairings of our favorite Olive Oils and Vinegars to help you put a unique twist on your Easter dinner. It's hard to beat traditional Easter dishes like scalloped potatoes, balsamic glazed carrots, baked ham and spring peas. So we're not going to even try to beat them. We're going to join them by showing you ways to up your traditional dinner game with new flavor pairings.
Scalloped Potatoes
A standard dish for Easter and one that can be easily overlooked on your table. Let's kick these potatoes up a notch by substituting Herbs de Provence olive oil for butter in your recipe. This gives an extra savory note to your potatoes.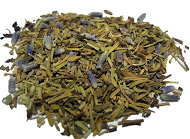 If you're looking for a good recipe we like Gimme Some Oven's Scalloped Potatoes. This is a super traditional scalloped potatoes recipe. It's great for Easter because you can prepare this dish ahead of time and heat it up in the oven when you're ready.
Balsamic Glazed Carrots
We love using rainbow carrots that you pick up at the farmers market (or Whole Foods) to give your Easter dinner a colorful addition. Traditional balsamic carrots call for both olive oil and balsamic vinegar and we have just the pairing to jazz up this dish. We love using our Rosemary Olive Oil and Lavender Balsamic Vinegar. The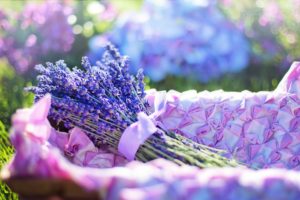 sharp Rosemary flavor with the savory, herbal lavender will give your balsamic carrots a truly memorable twist.
Delish has a great glazed carrots recipe. In fact, they call this recipe the Best Balsamic Glazed Carrots recipe.
Baked Ham
Baked ham is such a deliciously easy main dish for Easter. We love this recipe from The Pioneer Woman. We swap out her use of a can of Dr. Pepper with our incredibly delicious Fig Balsamic Vinegar. Our fig balsamic gives a similar sweet tang as the soda but we think it's a more distinguished twist to the recipe. And definitely follow her recommendation to glaze the ham several times while cooking. It really makes a difference.
Spring Peas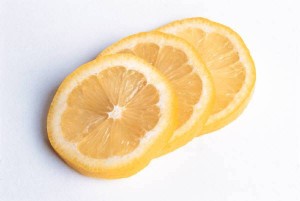 Spring Peas are light and fresh and the mint in this recipe from Epicurious gives a nice counter to some of the sweetness in the carrots and ham. Another standard Easter dish that makes this meal one of the easiest early prep meals ever. We suggest using our Eureka Lemon Oil for this Easter side.
So those are our recommendations for Spring pairings! These work wonderfully to share as hostess gifts, grown-up Easter Basket ideas or even to give out as wedding favors.
To your health!